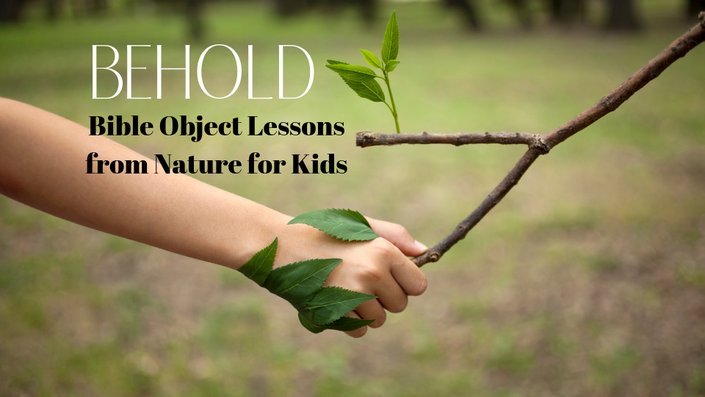 Bible Object Lessons for Kids: Bible Studies from Nature
Course Curriculum
Bible Object Lessons From NATURE: Water
Available in days
days after you enroll
Memorize Psalm 1: Class
Available in days
days after you enroll
Kids Corner: Show us what you're doing!!
Available in days
days after you enroll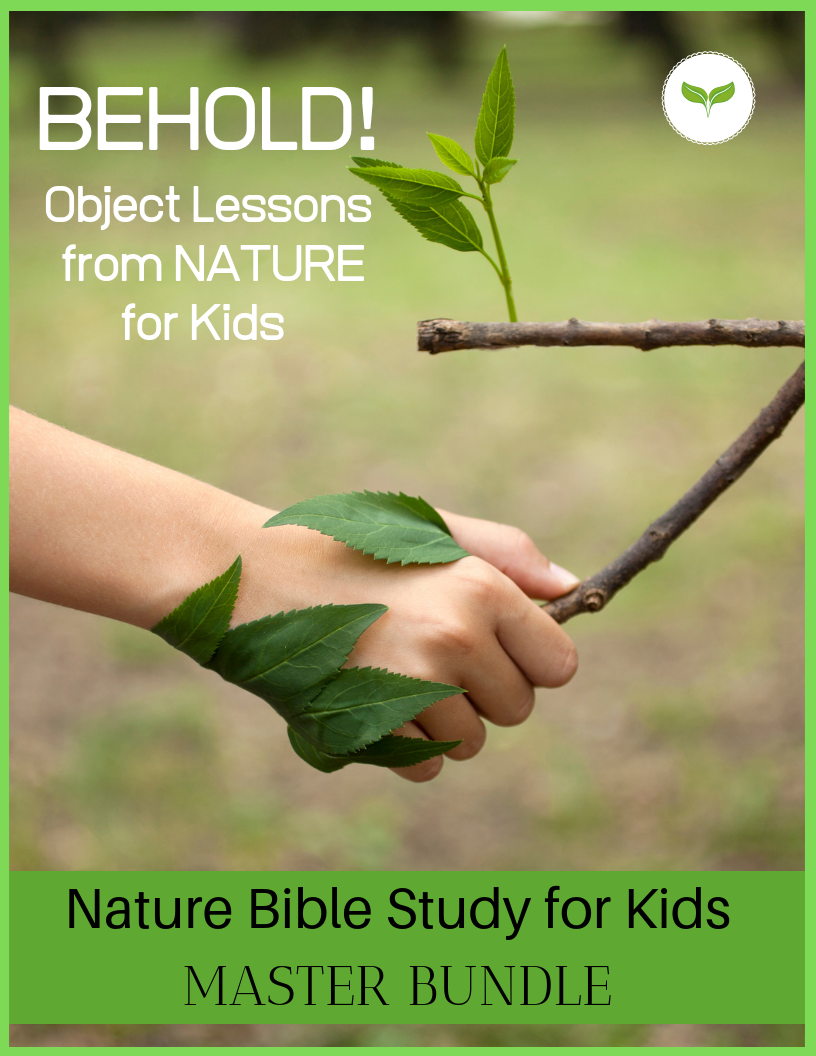 Bible object lessons are a POWERFUL way to teach kids not only about the the Word of God, but about life lessons.
Note: This MASTER BUNDLE is in the DESIGN And Creation Stage.
You are pre-purchasing the complete unit here. As the Units are completed and added, they will be uploaded for easy access!
The WATERFALL UNIT is almost complete and will be here soon.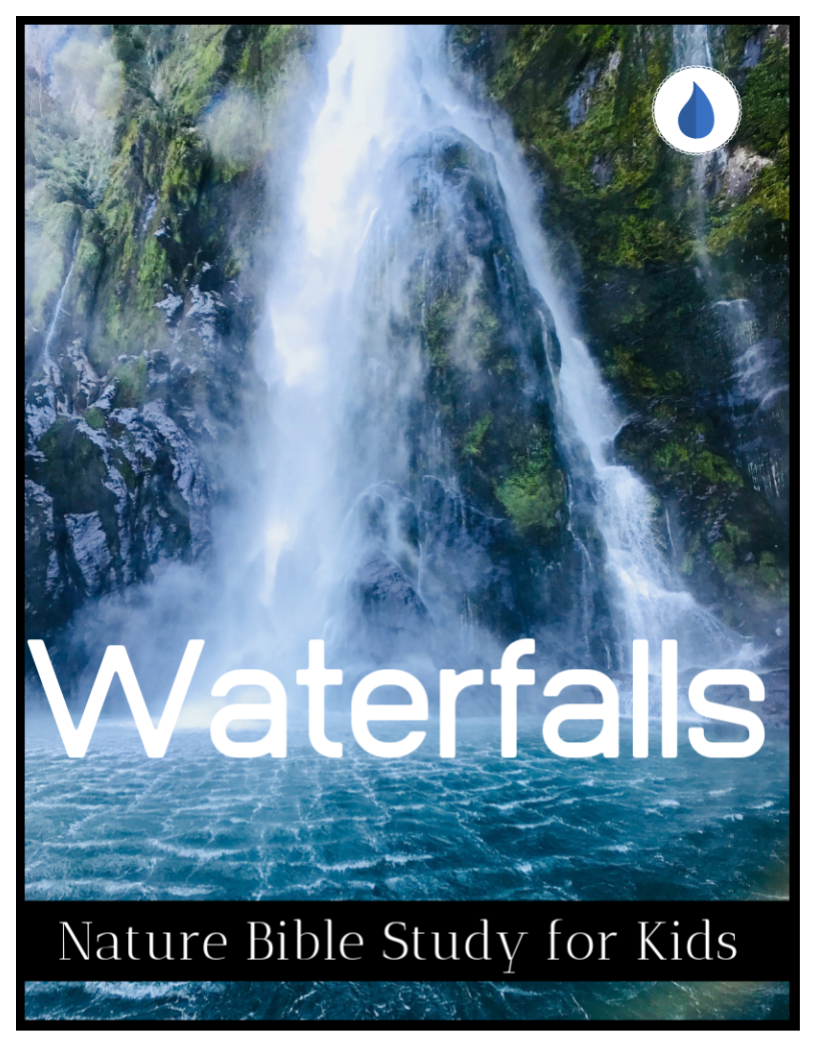 I am so excited about this project.
God's creation is so incredible, and He uses it to restore our souls and reach our hearts.
Our kids need this. I need this. Honestly, we all need this, right?
Each unit is designed to tickle a child's wonder and natural curiosity and to delight their heart as they dig deeper into ONE aspect of creation at a time.
Each unit is filled with beautiful photos (Best printed in color, but grey scale will work too) and has a wide variety of activities: Bible verse, copywork, social science, history, art, music and more.
This is DELICIOUSNESS on paper.
IMPORTANT: Once the final unit is available the cost will increase.
Additional BEHOLD Nature Bible Studies for Kids (coming soon):
Heavens: sun. moon, stars, etc.

Birds: eggs, nests, flight…
Bible Object Lessons for kids, classrooms, homeschooler, and Sunday school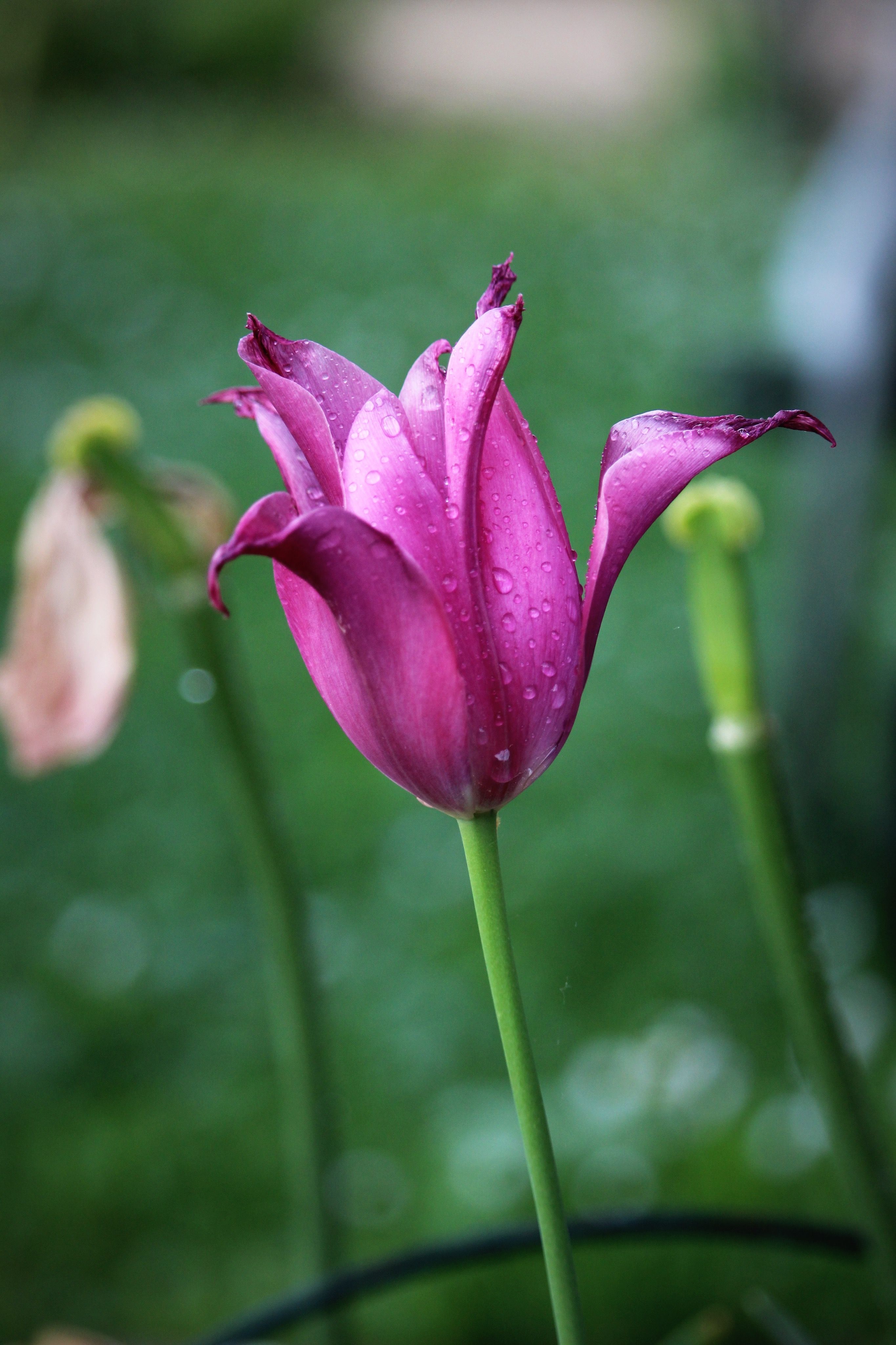 "Can't wait for your resource! Put me on waiting list!"
- CATHY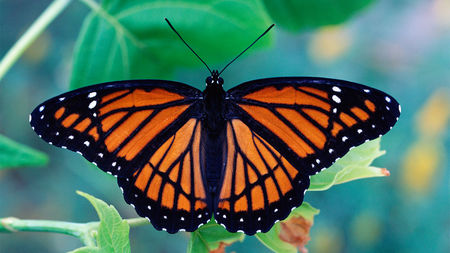 Oh, Bekki, I love it! It's beautiful.
Little details I love:
the photographs!
the raindrop in the corner - I'm guessing that is a symbol for a particular mini-bundle?
"Created by God"
"what I think I know" (versus the typical "what I know" - this was my greatest lesson in grad school... not that I have no knowledge or understanding, but that I've only scratched the surface!
- Sara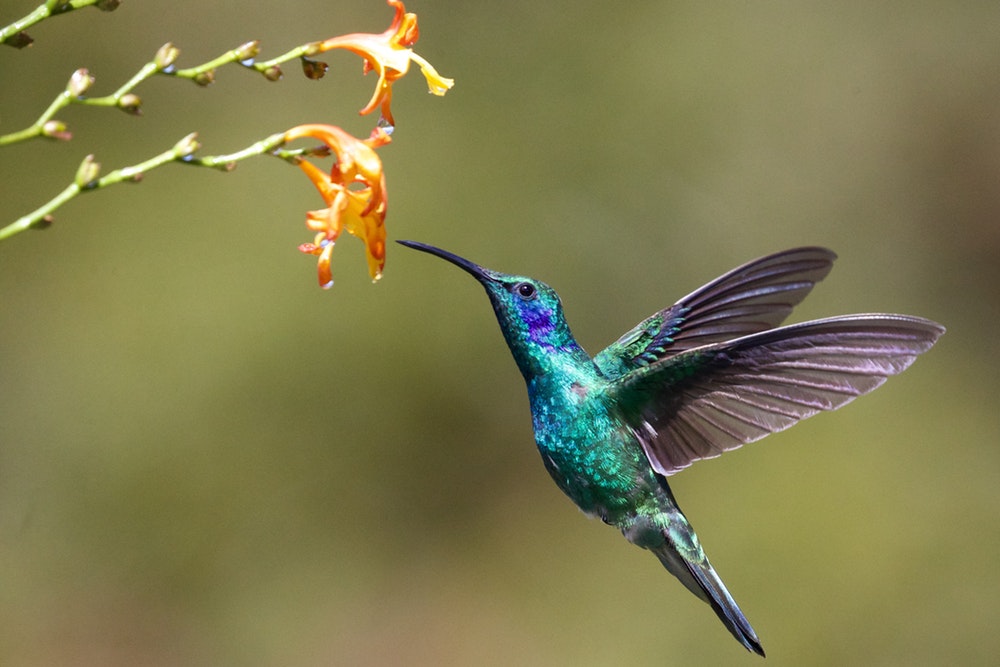 I love what you have created so far! I will be purchasing for sure and I think these would be wonderful for morning time! I have a 5th, 6th, and 7th grader this year but I don't think they are too childish. I think having older kid extensions would be a great addition to keep in mind when doing the math and science portion.
What a beautiful idea. God bless.
-Carissa
Your Instructor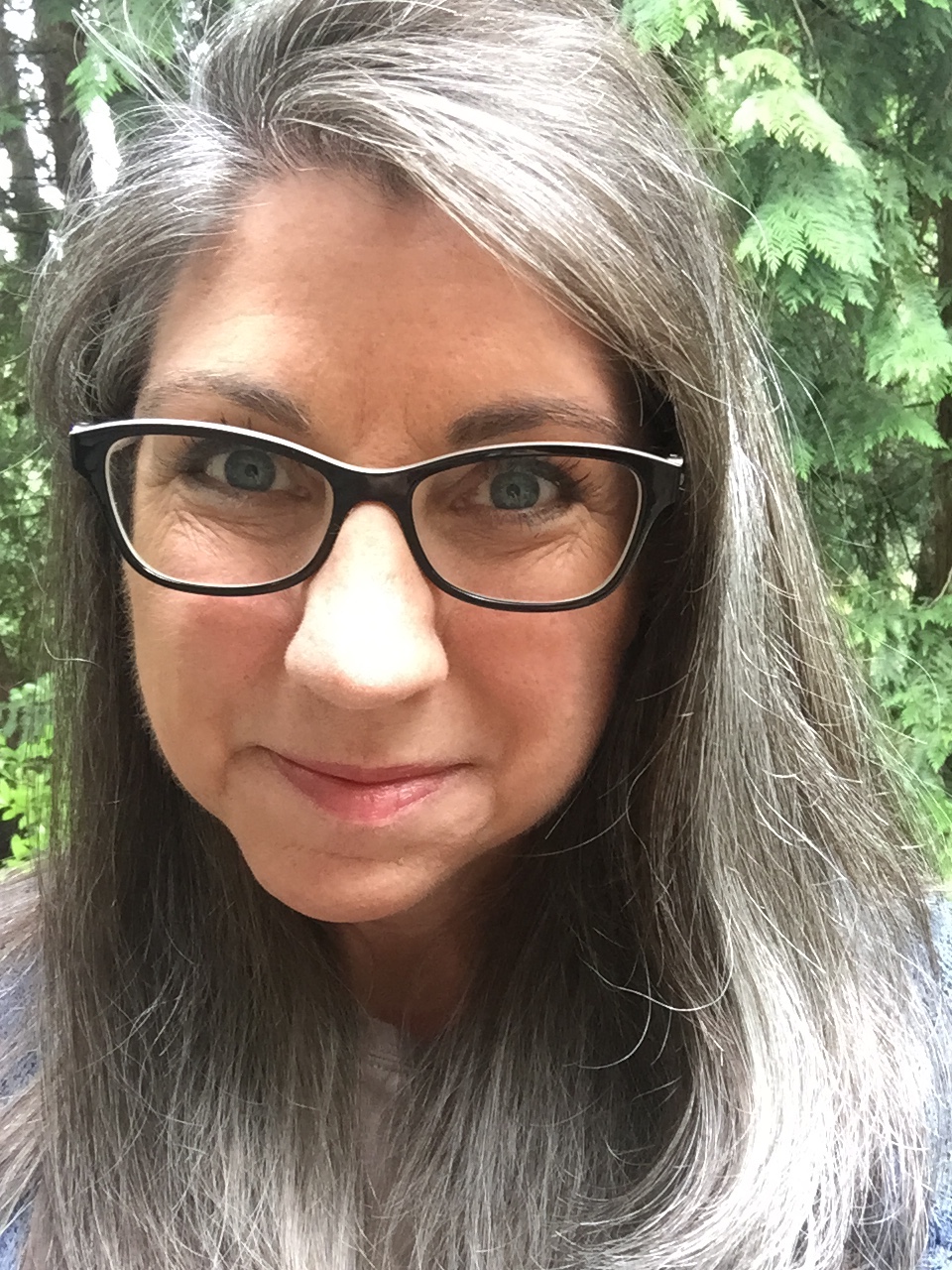 About 20 years ago, my husband tricked me into homeschooling.
I was completely against the idea and thought the few homeschoolers I knew were weird.
I was convinced I could not educate my own kids either. He didn't care. Well, he cared. He just knew we were supposed to do it. He asked me to try it for one year. "If it's terrible, horrible, no good, and very bad then we can quit."
That was almost two decades ago.
Homeschooling is hard.
Had I known that from the beginning I might have quit before I figured out I could actually do it.
Let's stop trying to be perfect homeschoolers and realize that we need each other on this crazy journey.
Okay?
Where you can find all of the homeschooling goodness?
A Better Way to Homeschool On this website you will find:
A Better Way to Homeschool Facebook Page.
This is a public page focusing on bringing you resources, freebies, and encouragement for homeschooling all with character training in mind.
Our Lives as Homeschool Moms PRIVATE facebook page
This spot on the internet is special. This closed group is filled with new and veteran homeschool moms who are lazer focused on the character training of their kids. But it's more than that. It's a community of homeschooling friends who are excited to get to know each other. We chat about parenting, babies, food, activities, books, and even homeschooling. But ALWAYS with the character of our kids as our primary goal.
This is a positive, encouraging and loving group. Although we laugh a lot, meanness, scorning, and overall yucky behavior is not tolerated. Come join us!
You Tube Channel, BetterWay2Homeschool
A growing collection of videos about homeschooling, some dating back to my days of shoulder length hair and toothless kids!
Frequently Asked Questions
How long do I have access to these units?
How does lifetime access sound? After enrolling, you have unlimited access for as long as you like - across any and all devices you own.
What if I am unhappy with the course?
Please understand this is a digital product which can't be returned like a t-shirt or coffee mug. If you are not happy, email me at
[email protected]
and we will find a better fit for you. Thanks for understanding the nature of digital products!