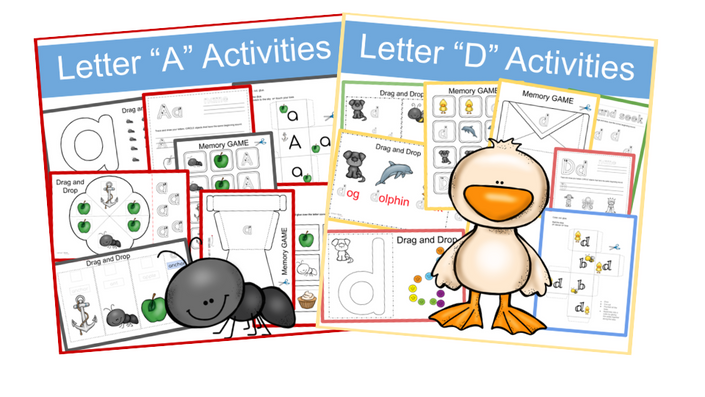 Learning Letters Activities!
Course Curriculum
Letter Recognition Activities
Available in days
days after you enroll
Letter "a" Activities
Available in days
days after you enroll
Letter "b" Activities
Available in days
days after you enroll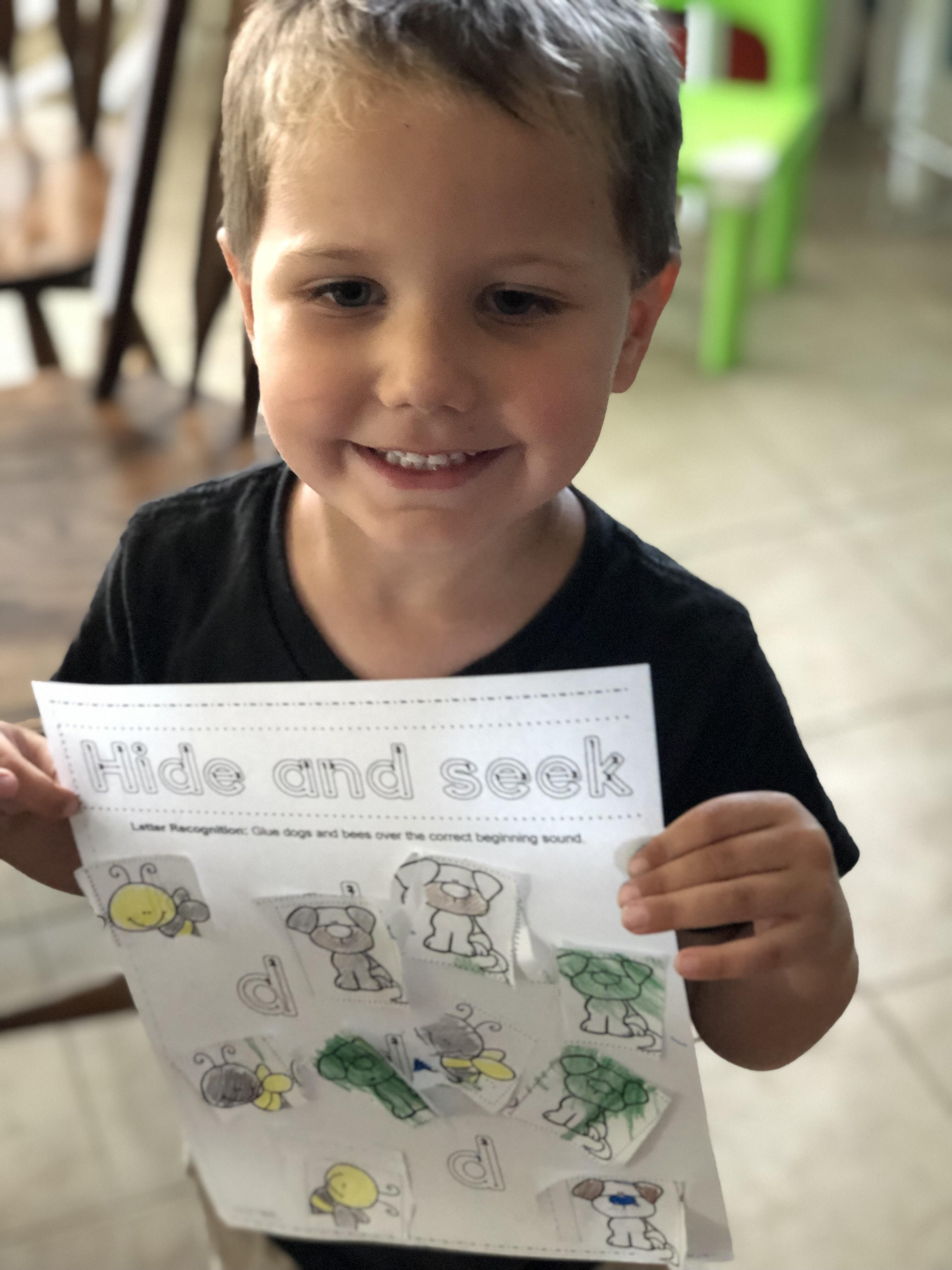 It kept his attention for the entire time and when we were done, he said, "I want to do more! That was fun."
- Connie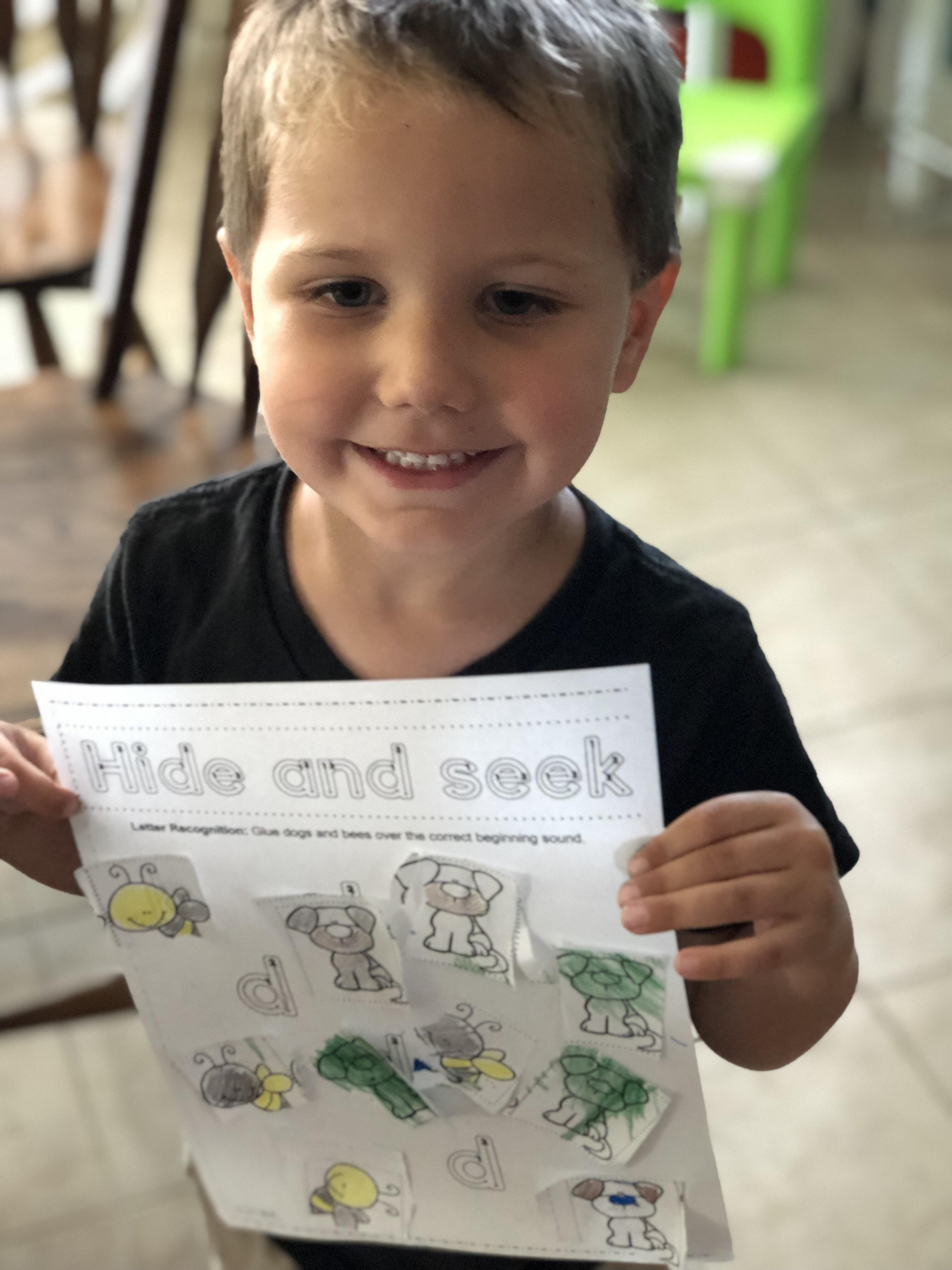 A Growing BUNDLE of Letter Recognition Activities and Games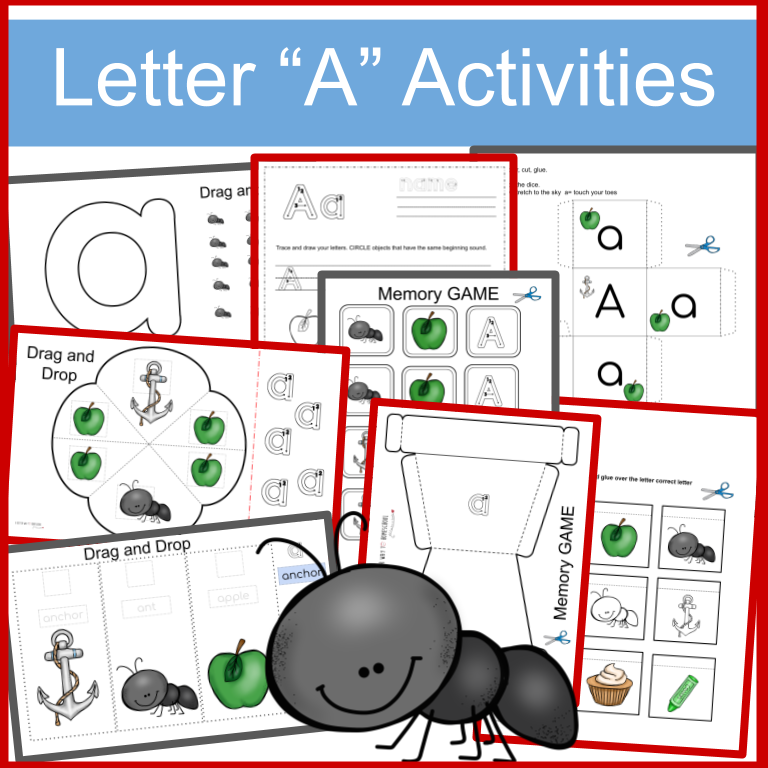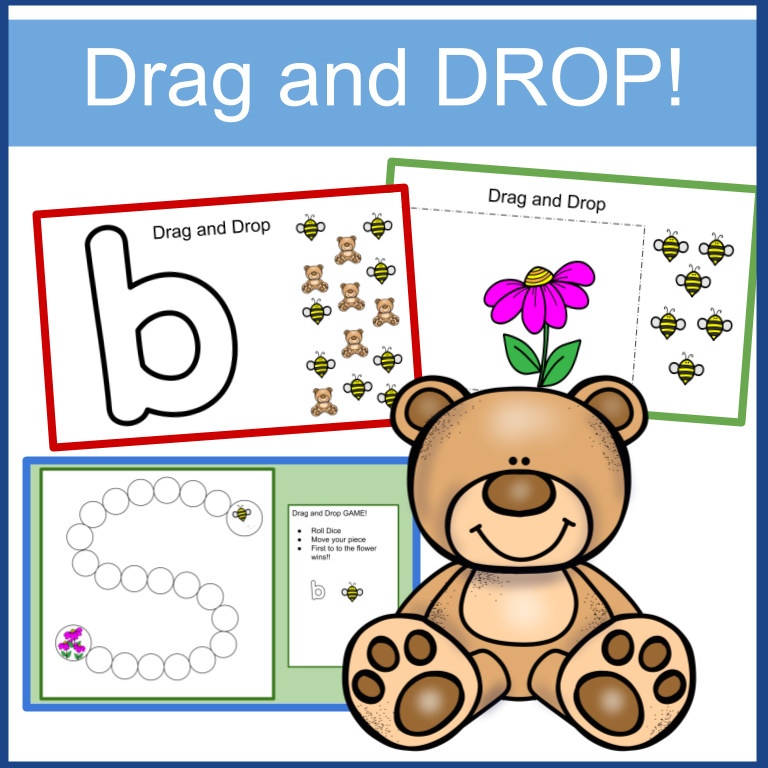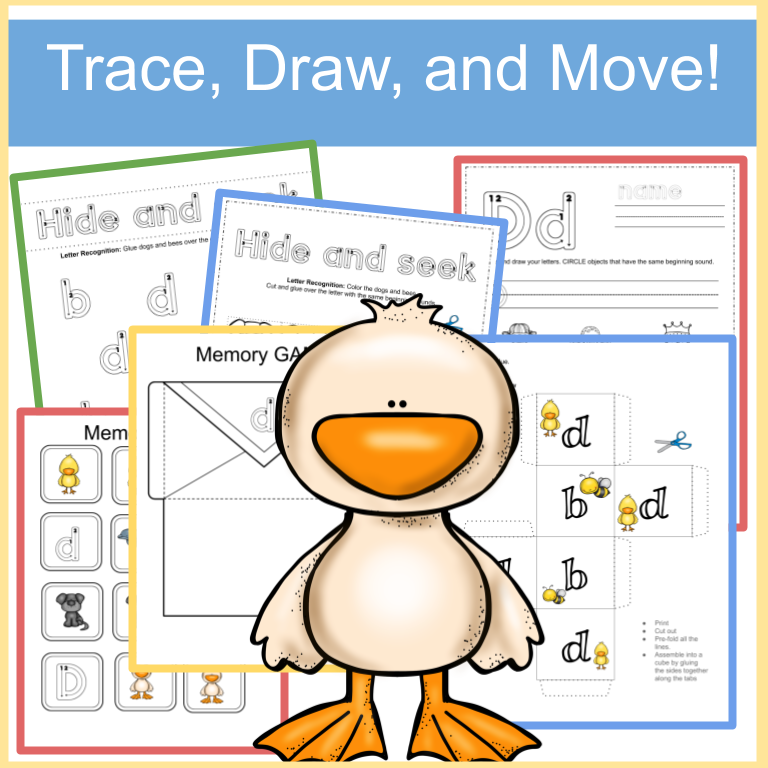 Includes interactive activities to help your kids master Each Letter of the alphabet.
Lower case activities vary by letter, but include fun like:
Coloring

Tracing writing

Matching

Memory Game

Roll a "d" Game

Drag and Drop Activities (Always supervise computer activities)
This product is in pdf and google slides format.
The printables are pdf's and the drag and drop activities are completed inside FREE Google Slides.
Completed sets:
Letter "A" Activities
Letter "B" Activities
Letter "D" Activities
The rest are on their way!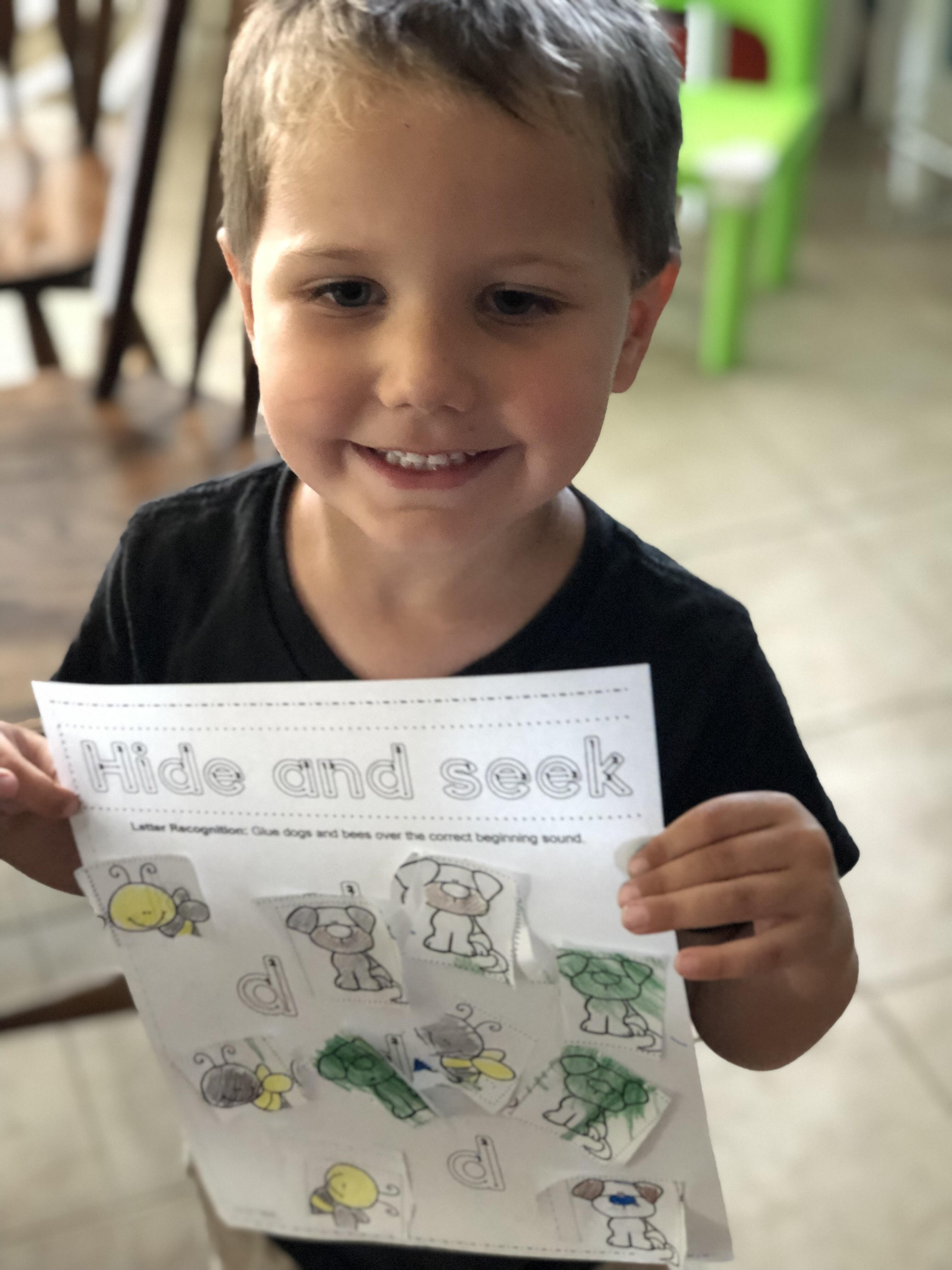 "We did the D activities since our last name starts with D. We talked about what sound the letter D makes (and what sound the B makes since it's on the hide and seek page). He traced the letters and made the sounds. In coloring the dogs, he talked about how each dog he was coloring was different, the features each dog had, how many more dogs he had left to color, etc., so this is a great activity for language development too.
I'm big on letting my kids do stuff for themselves, so his work isn't perfect or pretty, but he's quite proud of cutting it out "all the way out and I did it by myself!"
- Connie

Frequently Asked Questions
How long do I have access to the Activities?
How does lifetime access sound? After purchasing, you have unlimited access for as long as you like !
What if I am unhappy with the course?
Please understand this is a digital product which can't be returned like a t-shirt or coffee mug. If you are not happy, email me at
[email protected]
and we will find a better fit for you. Thanks for understanding the nature of digital products!
Your Instructor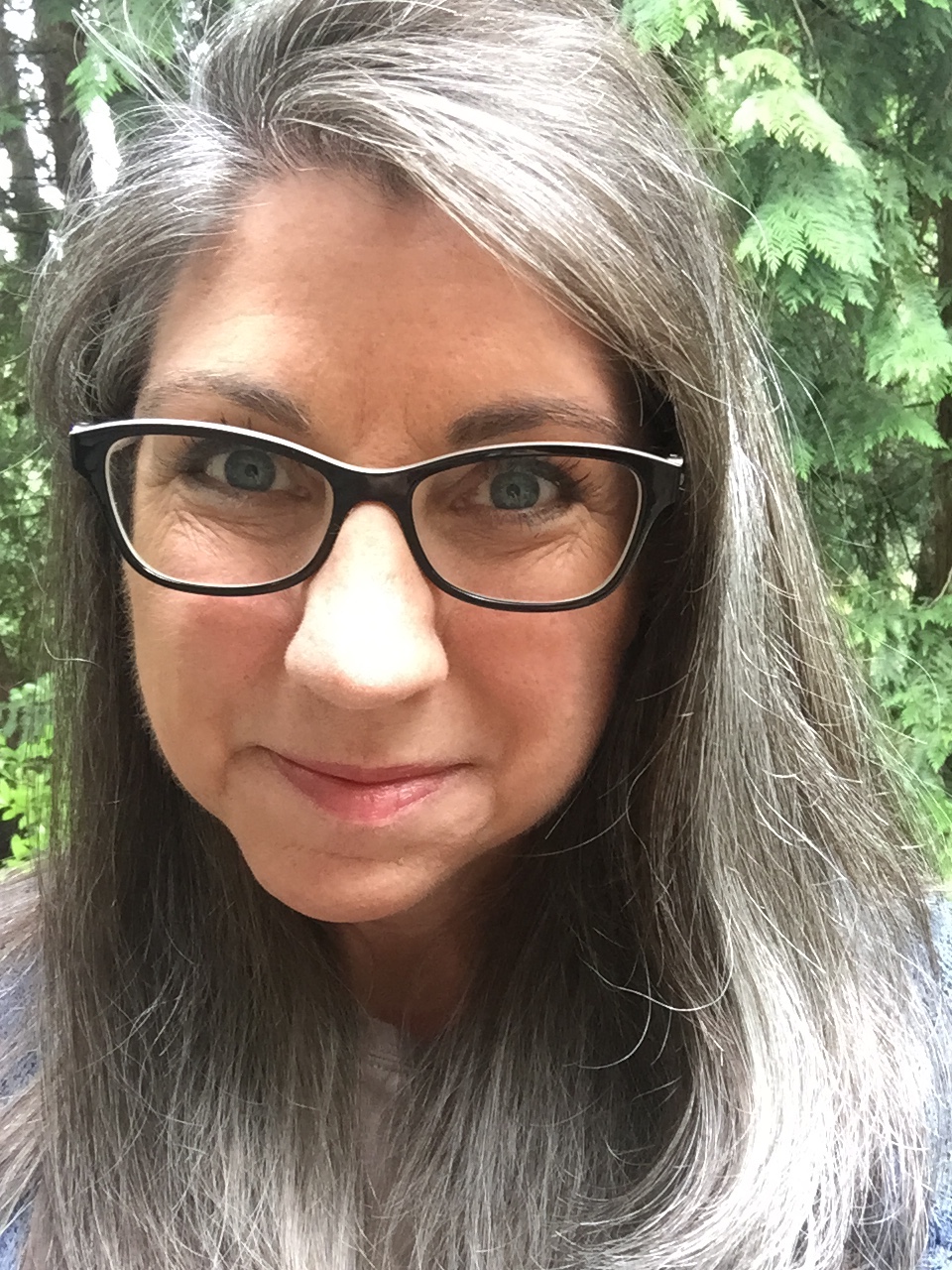 About 20 years ago, my husband tricked me into homeschooling.
I was completely against the idea and thought the few homeschoolers I knew were weird.
I was convinced I could not educate my own kids either. He didn't care. Well, he cared. He just knew we were supposed to do it. He asked me to try it for one year. "If it's terrible, horrible, no good, and very bad then we can quit."
That was almost two decades ago.
Homeschooling is hard.
Had I known that from the beginning I might have quit before I figured out I could actually do it.
Let's stop trying to be perfect homeschoolers and realize that we need each other on this crazy journey.
Okay?
Where you can find all of the homeschooling goodness?
A Better Way to Homeschool On this website you will find:
A Better Way to Homeschool Facebook Page.
This is a public page focusing on bringing you resources, freebies, and encouragement for homeschooling all with character training in mind.
Our Lives as Homeschool Moms PRIVATE facebook page
This spot on the internet is special. This closed group is filled with new and veteran homeschool moms who are lazer focused on the character training of their kids. But it's more than that. It's a community of homeschooling friends who are excited to get to know each other. We chat about parenting, babies, food, activities, books, and even homeschooling. But ALWAYS with the character of our kids as our primary goal.
This is a positive, encouraging and loving group. Although we laugh a lot, meanness, scorning, and overall yucky behavior is not tolerated. Come join us!
You Tube Channel, BetterWay2Homeschool
A growing collection of videos about homeschooling, some dating back to my days of shoulder length hair and toothless kids!