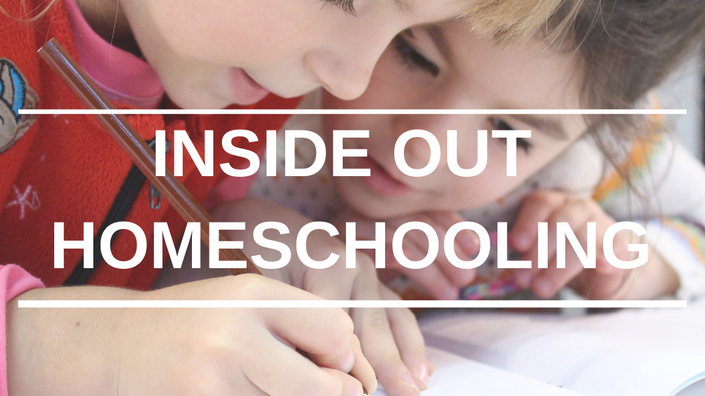 Masterclass- Inside Out Homeschooling
The Heart of Homeschooling God's Way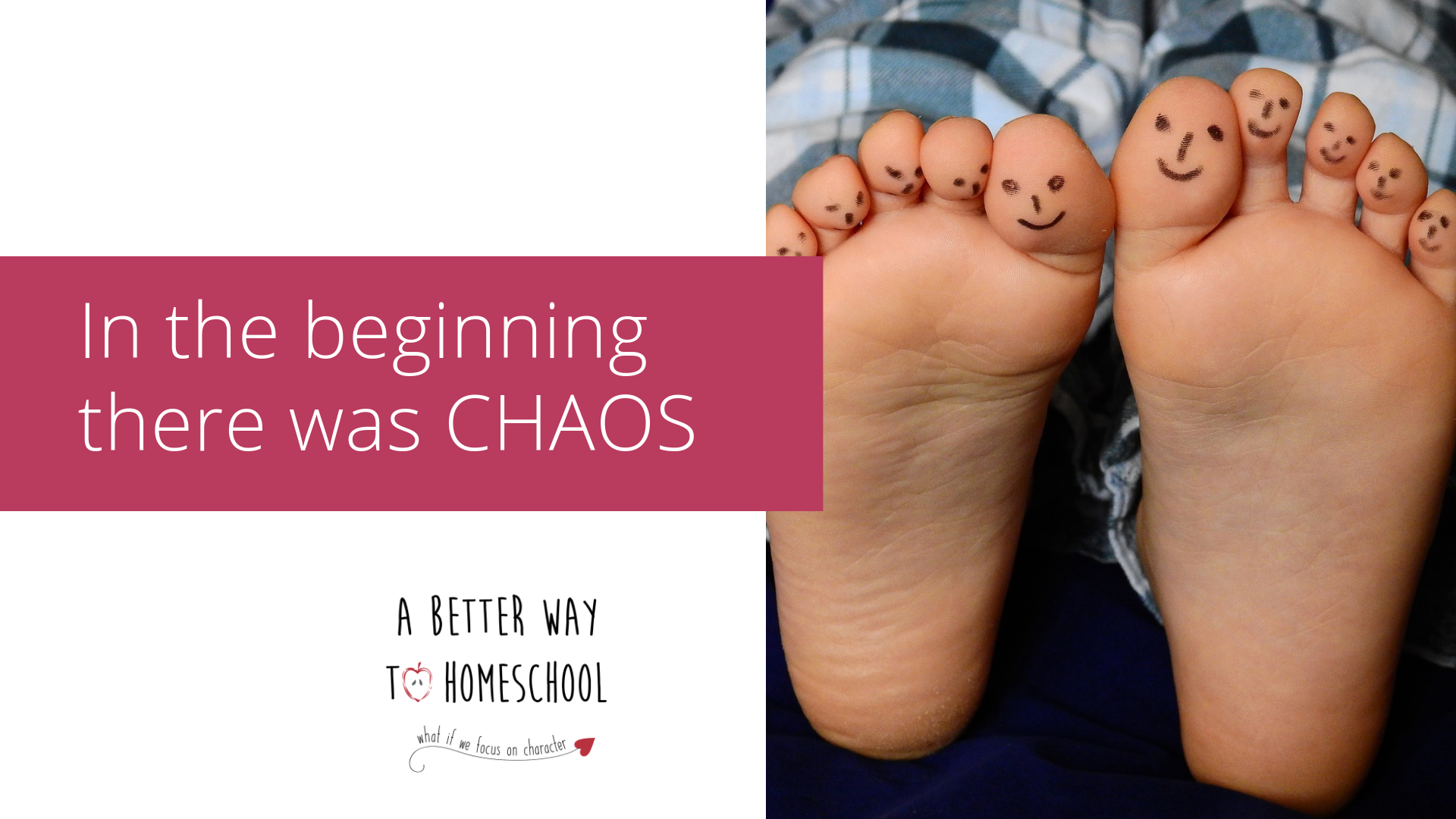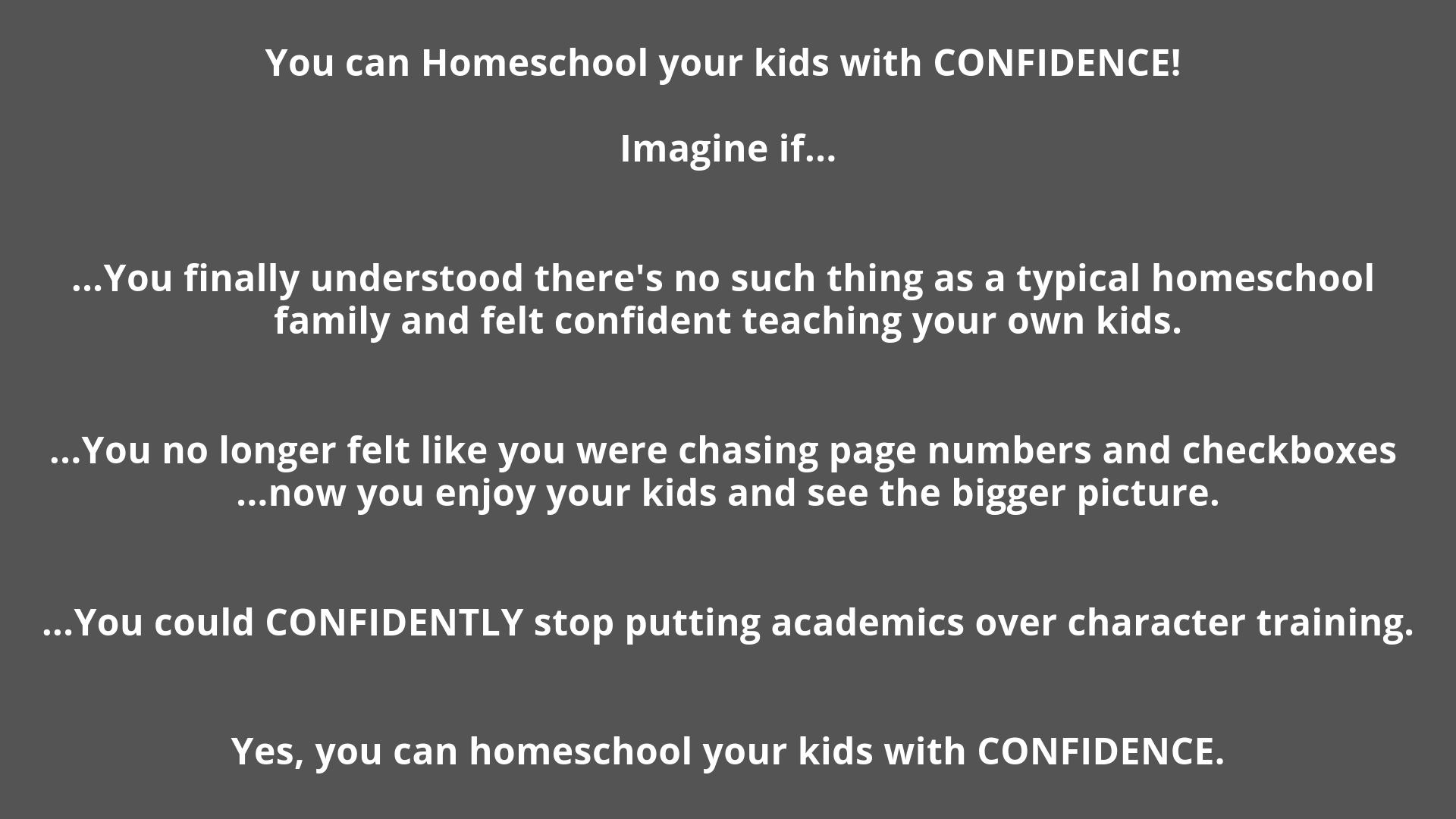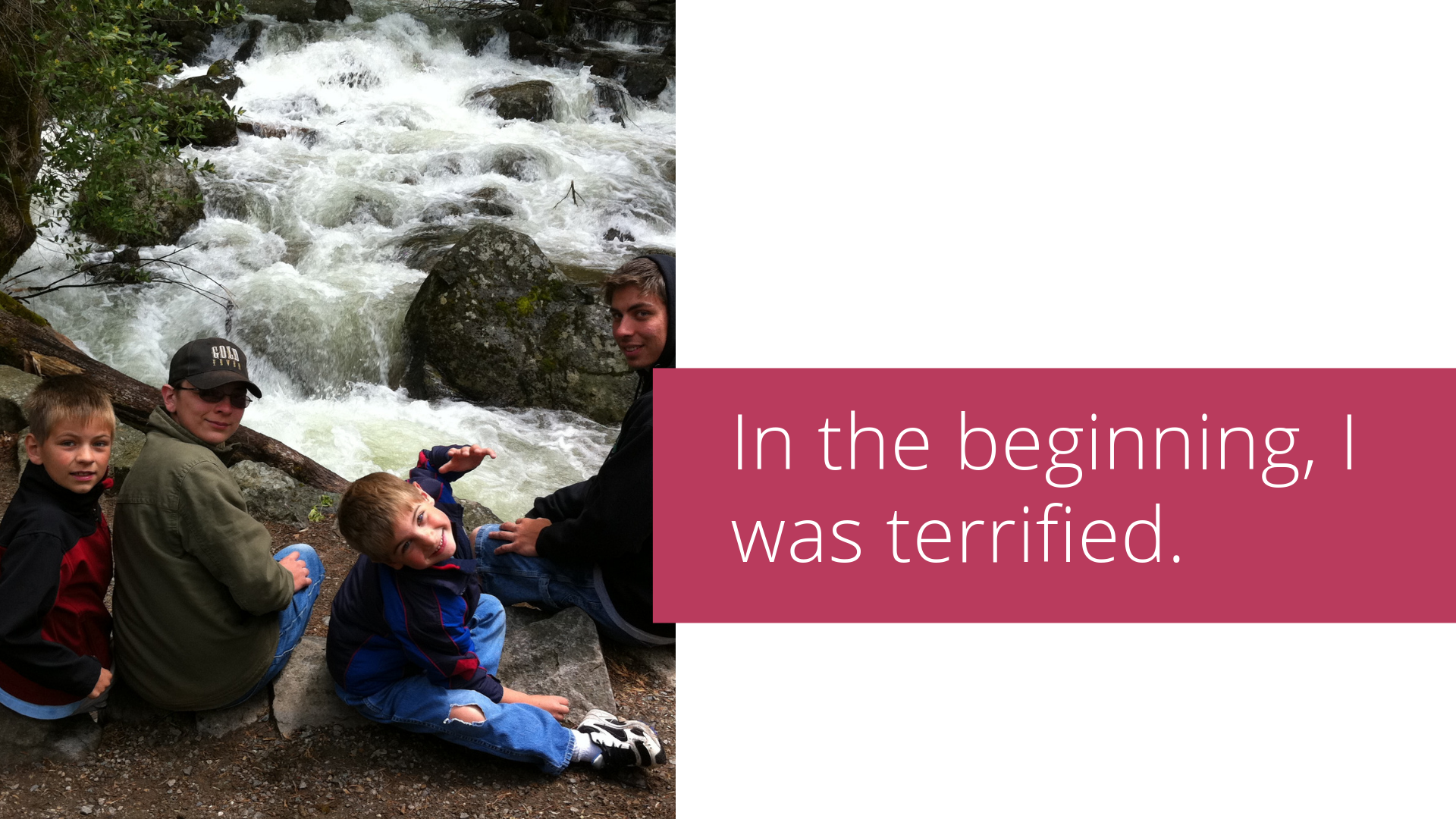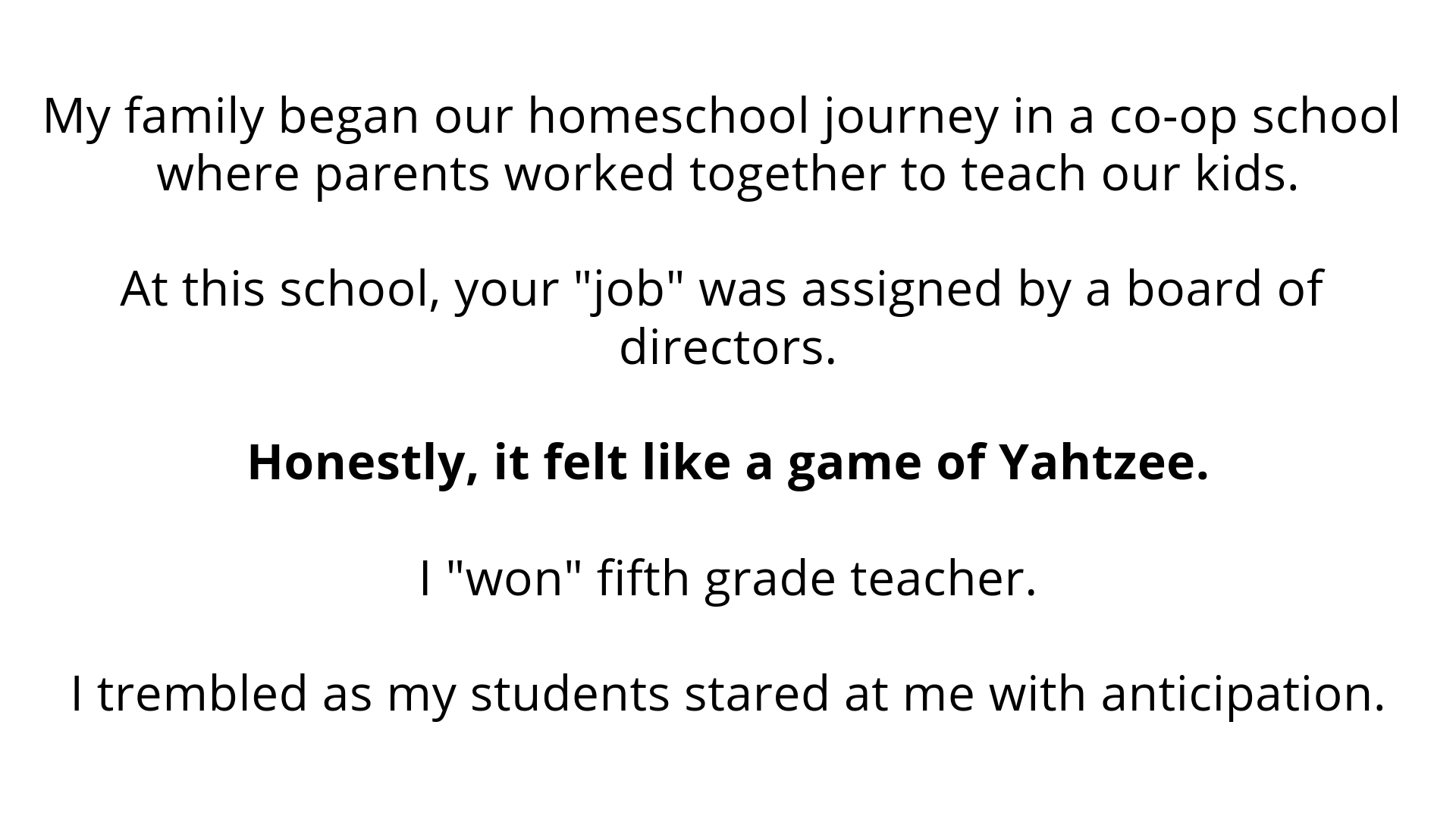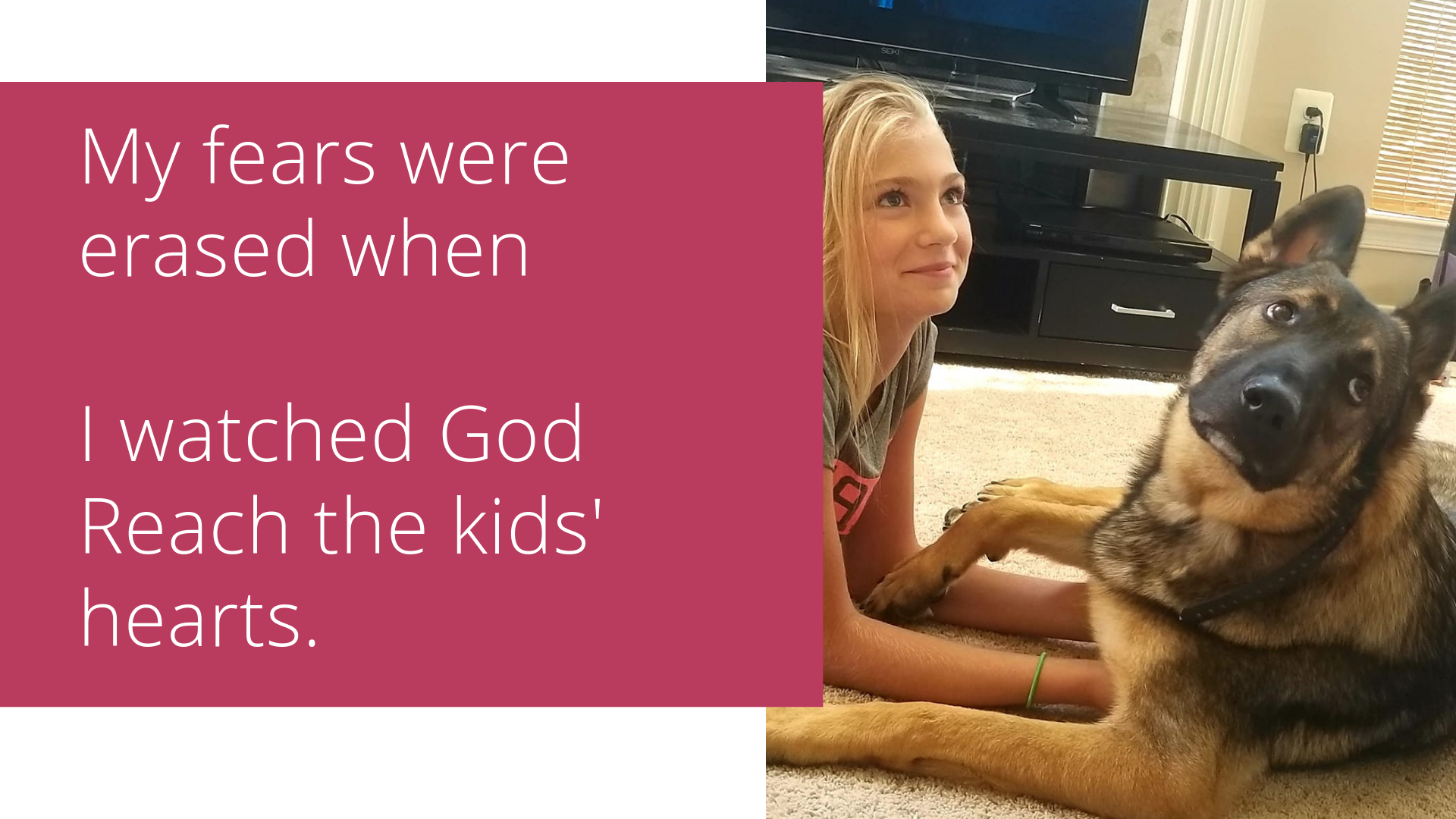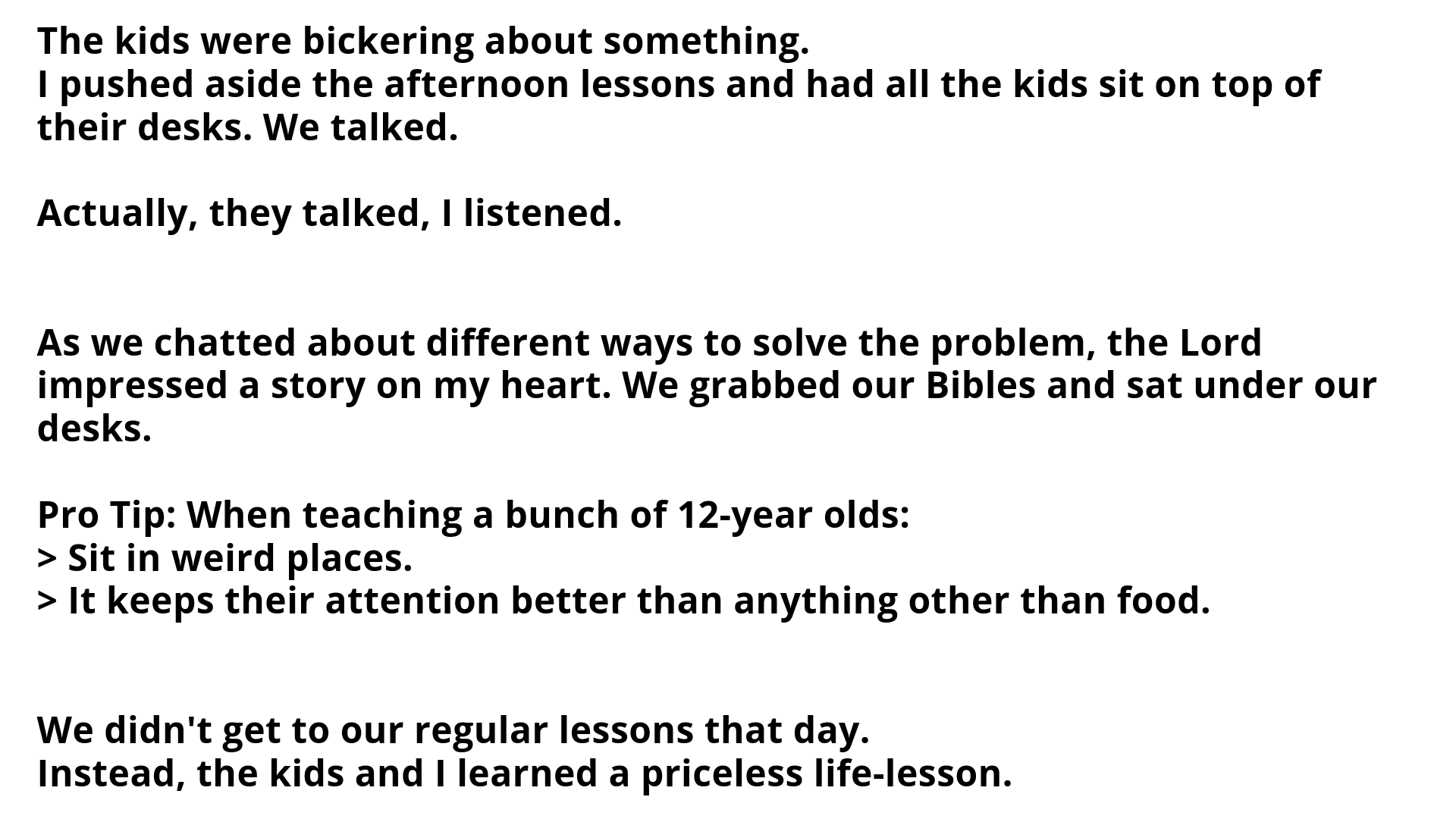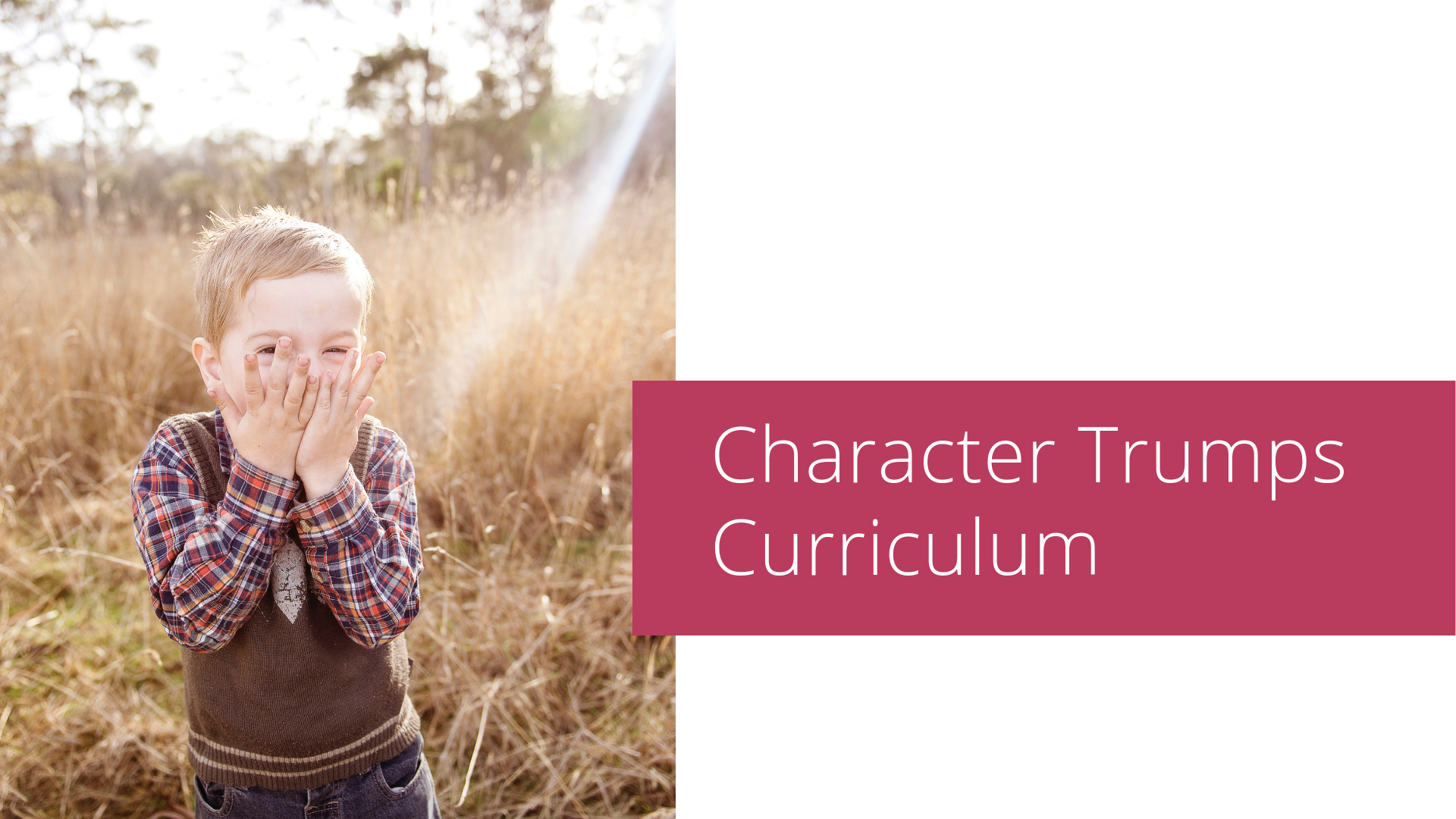 I created Inside Out Homeschooling Masterclass to share the EXACT principles and strategies my husband and I use to educate our kids by focusing on the Lord, their hearts, life skills and academics.
In that order.
I haven't always been a homeschooling ninja mom. In fact, just in the beginning I was a mess.
I tried to mark off all the little checkboxes on my ideal homeschool day list while nursing a baby, keeping up with laundry and preparing home-cooked meals each day -- and felt like I was drowning.
That is, until I was befriended by some really confident homeschooling moms. And quickly, things changed.
Just a few coffee and prayer days later, I began to relax and see that my kids' hearts and relationship with the Lord and each other was the most important part of homeschooling. And now, 20 years later? We celebrate the fact that when you focus on the heart first, the academic part is a piece of cake.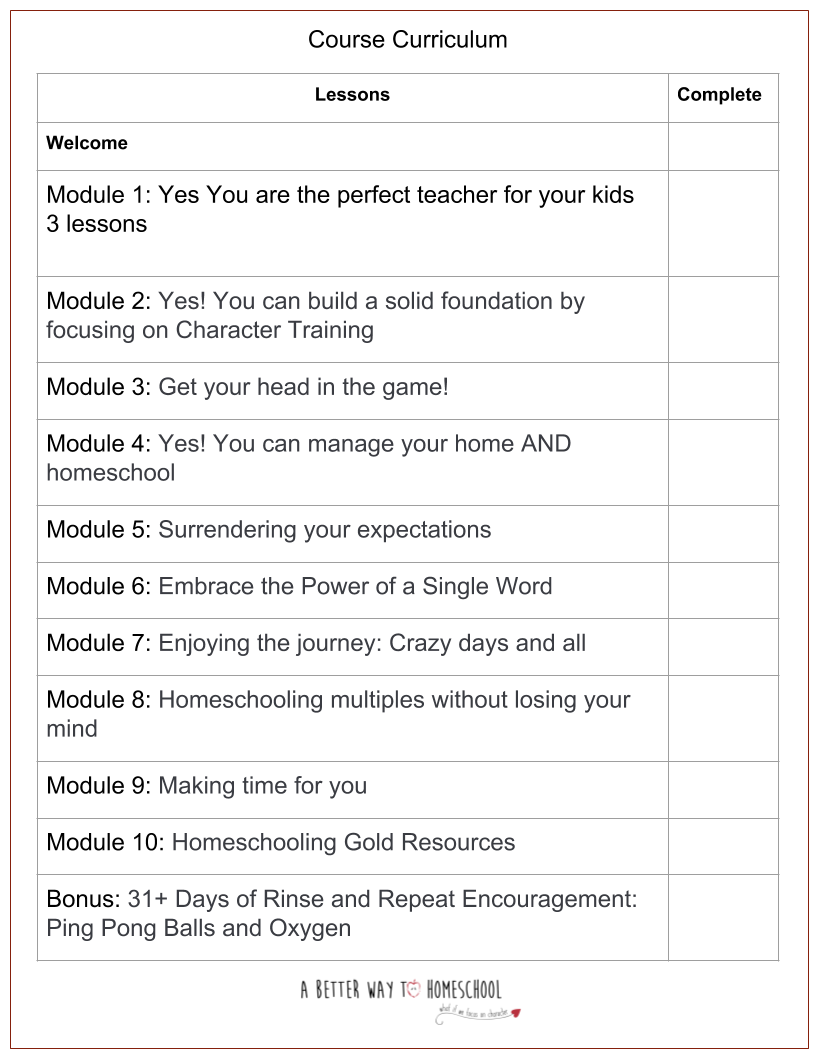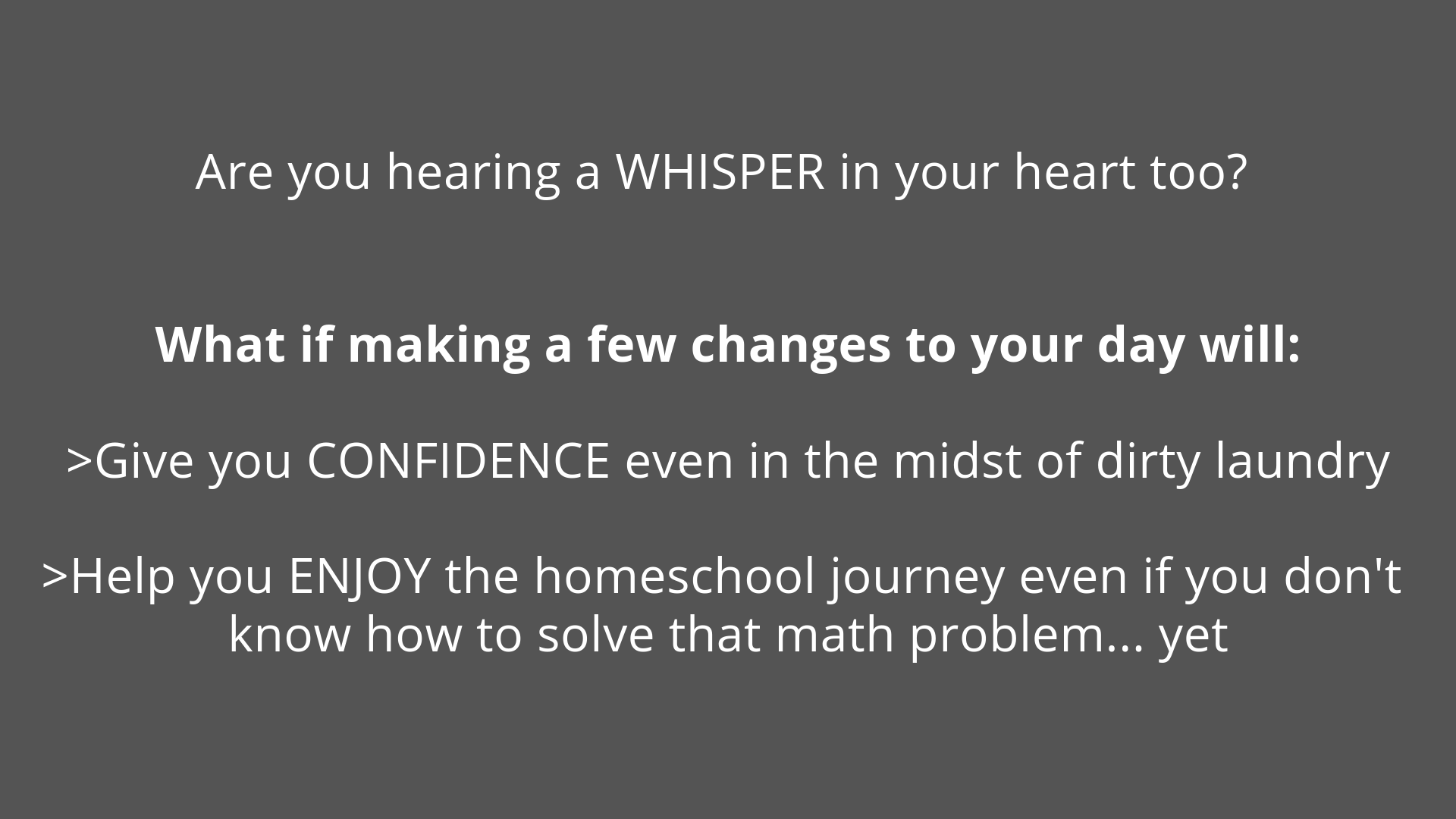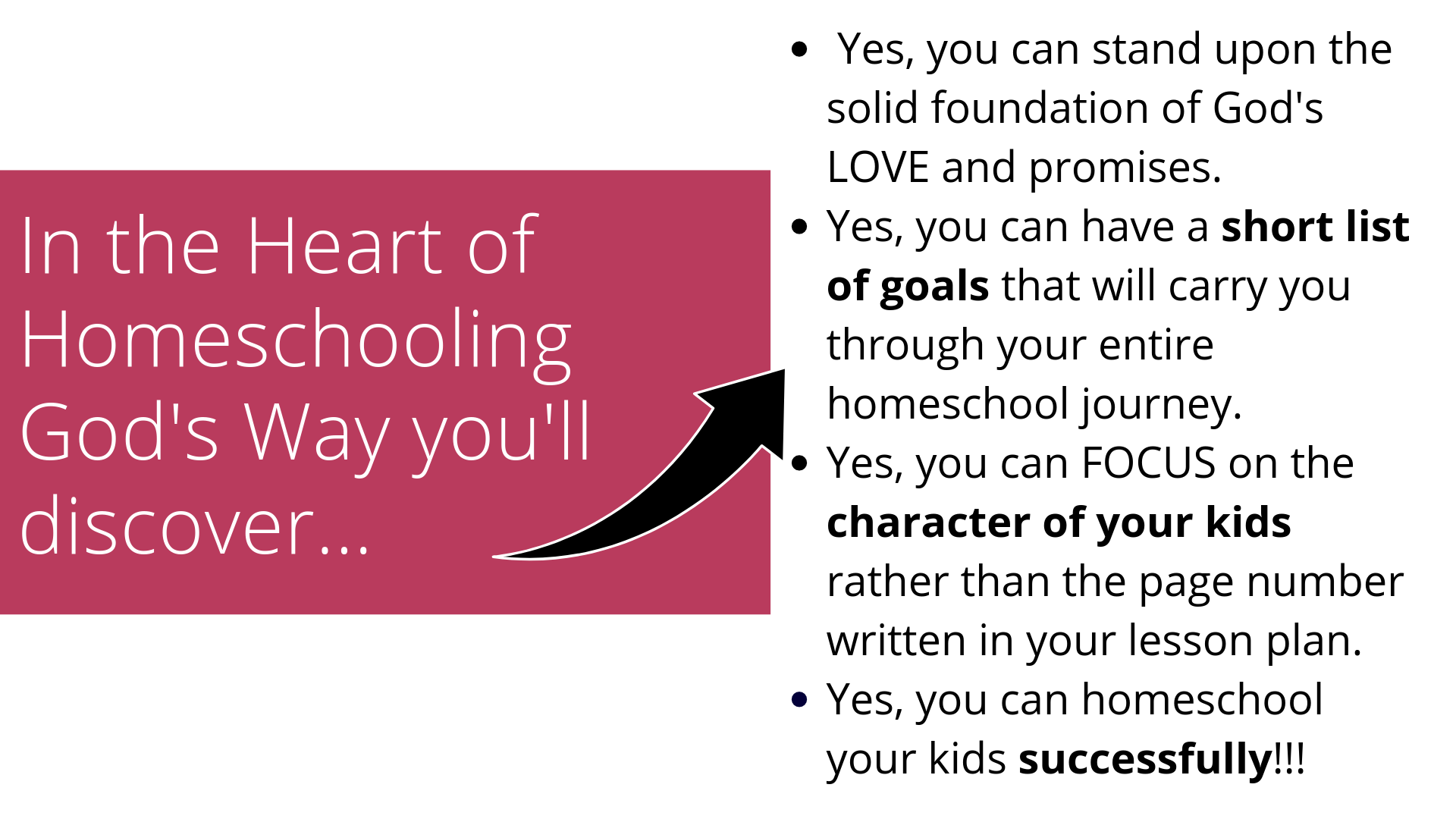 At this point, you might be feeling excited, knowing that Inside Out Homeschooling is EXACTLY what you need to move forward confidently...
But I wouldn't be surprised if you're also having some doubts and worries about whether this masterclass will work for you.
(It's in our nature to worry right before making a big, powerful change!).
So in case you're feeling nervous, let me clear up some of the myths and fears you may be thinking right now...
1. I barely started homeschooling, so don't need this yet.
Not the case! One of the biggest parenting (and homeschooling) lessons I've learned is that it's easier to begin well, then try to re-learn later.
2. I'm not sure these strategies would work for my unique family.
A majority of Inside Out Homeschooling students have families all over the globe and AREN'T teaching the same subjects, curriculum, or lessons...yet they still get incredible results. No matter what your homeschooling style, you will grow in your joy and confidence with Inside Out Homeschooling. This class will show you.
3. I'll probably spend tons of money on extras.
All of the strategies in Inside Out Homeschooling include FREE cheat sheets and printables you can use to see great results without spending extra cash.
4. Or perhaps you're thinking that you could just find this info on Google.
I tried that myself...and left with very little to show for it except hours of lost sleep. (Yikes). A lot of the info you'll find on Google was written by people who do not focus on the heart of their children as a foundation in their education. (Scary)
Inside Out Homeschooling shares proven methods you'll only find inside the course.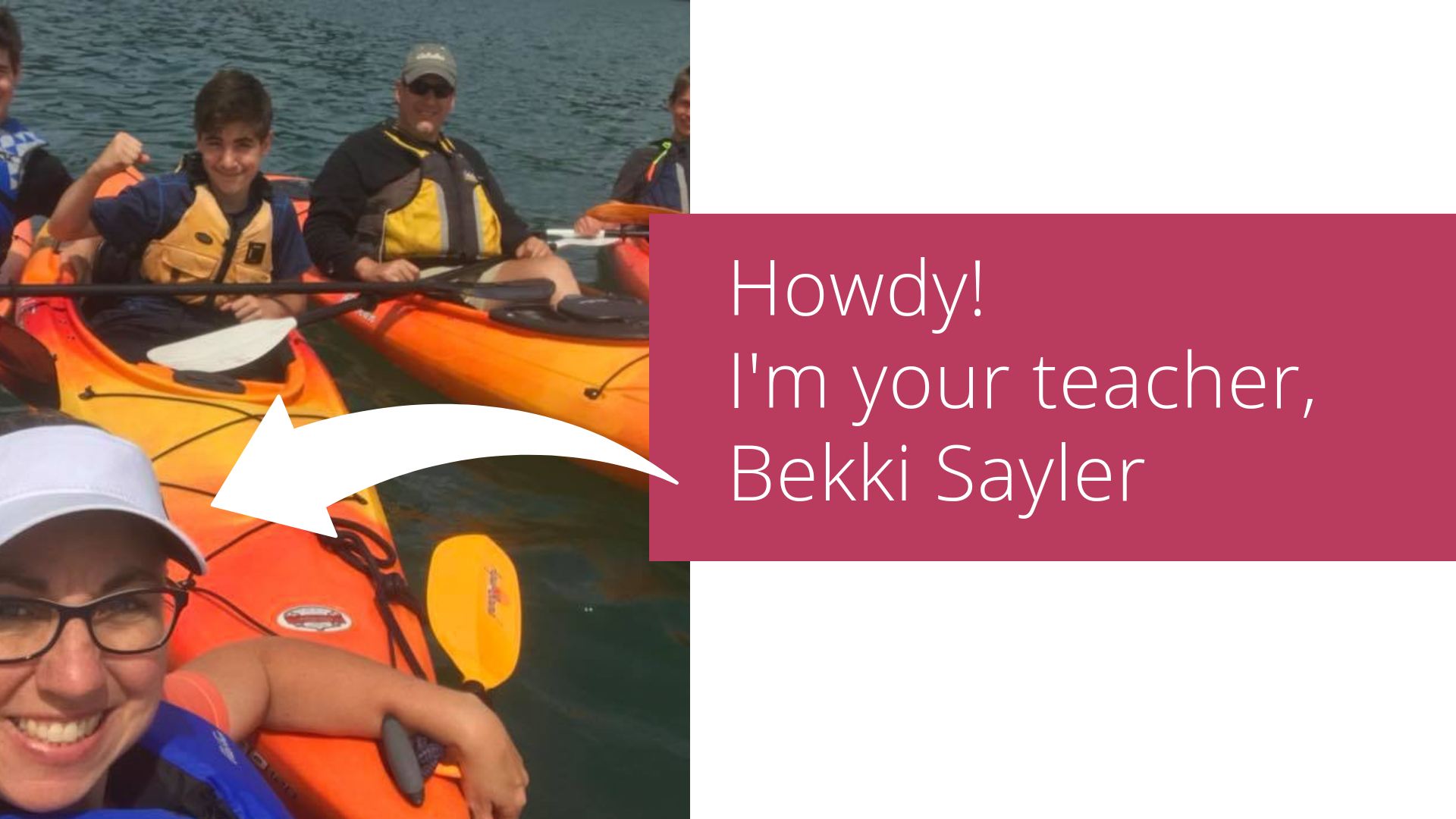 I'm a Professional Nerf Bullet Dodger, "Never-Gonna-Quit" homeschooling mom of five sons, creator of A Better Way to Homeschool, author of Homeschooling From the Inside Out, and homeschooling mom of five rambunctious sons. Yep.
It's as crazy as it sounds!
About 20 years ago, my husband tricked me into homeschooling. I was completely against the idea and thought the few homeschoolers I knew were weird. I was convinced I could not educate my own kids either. He didn't care. Well, he cared. He just knew we were supposed to do it. He asked me to try it for one year. "If it's terrible, horrible, no good, and very bad then we can quit." That was almost two decades, and three fewer kids ago.
In my spare time, I write down everything I can think of that will help you in your homeschooling journey.
Frequently Asked Questions
1. What if I'm brand new to homeschooling?
Fantastic! Inside Out Homeschooling will help you get a running start. You could spend 1-2 years treading water and trying to figure out how to focus on your kids' hearts (like I did), OR you could start ASAP.
2. What if I'm NOT new to homeschooling?
Well, it perfect for veteran homeschoolers too! I've found it's easy to fall back into the traps of curriculum first teaching. Inside Out Homeschooling will help you get and STAY on track!
3. Do you offer any refunds or guarantees?
You betcha! Your satisfaction is important to us, which is why we offer a 30-day refund period for all of our classes - guaranteed. Please note that this guarantee is conditional based on your efforts.
This course only works if you do!
4. How long do I have access to this course?
Uhhh how about FOREVER?! As long as Inside Out Homeschooling is alive, you'll have access to the course (and I expect it to live a loooong, healthy life).
5. What format is the course content delivered in?
The course includes videos, cheatsheets and worksheets all broken down into bite sized pieces.


"This isn't one of those courses that gives you step by step instructions as to how to go about teaching your children at home. Rather, this is full of gentle reminders, that God gives wisdom. So many brilliant, simple tips and tools to help us along. So many wonderful gems to glean from these simple lessons. This one even comes with a downloadable e-book to help you work though all of this and be encouraged."
Old School House Review by Jennifer King

"Hello! I'm a veteran homeschooler having graduated my first 5 children and still homeschooling my youngest three kids. Seems like I wouldn't need a course on homeschooling right? Not true, I absolutely do! I was thrilled when I listened to Bekki's videos describing this Masterclass. I'm new to Bekki's community, but have really resonated with her content. I have found in my years of homeschooling that I hit slumps where it feels difficult and I question whether I am going in the right direction. Also, it would seem only fair that if one homeschooling method works with one child it should work for the others, right? But as we all know, each child is different and it can oftentimes feel like reinventing the wheel with each child. This Masterclass arrived at the perfect time for me. I'm excited to dig in and to get to know all my fellow students!"
- Jane, homeschooling mom of many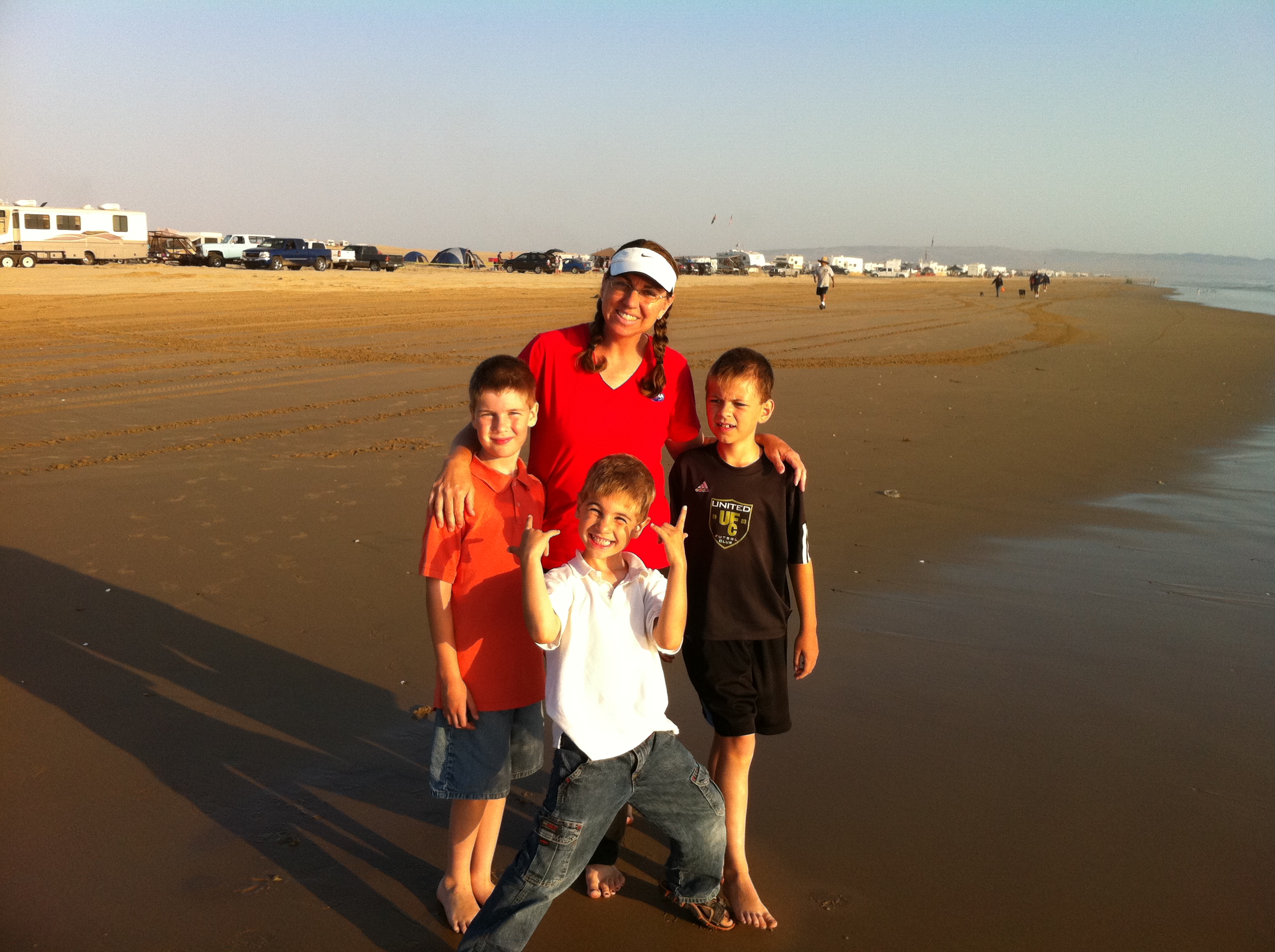 Is Inside out Homeschooling worth the effort?
What if, by the time you finished homeschooling your children
They are kind.

They are confident.

They look people in the eye when spoken to.

They put down their phone when others are in the room.
What if:
They are strong and hard working.

They know how to cook, chop wood and change the oil on a car.

They are compassionate and caring.

They LOVE to read and devour the written word.

They never text and drive
They hunt down information when they get excited about something.

They can balance their checkbook and manage a budget.

They can break down a project into a workable timeline.

They can manage a calendar.

They can create powerpoint presentations and present their ideas to a group.

They rejoice when others succeed.
What if:
They run to do the right thing, even though they might be afraid.

They learn there are two kinds of information:

Things they already know

Things they can learn.

They are not afraid of learning hard things.

They know the difference between needs and wants.

They refuse to live in debt, but instead work hard and save.

They are the first to volunteer and the last to leave.



What if…
Mama, If you completed your homeschooling journey and could see your children
reading

learning

delighting

helping

serving

exploring

Wouldn't you count all your efforts as a HUGE success?
My husband and I do, too.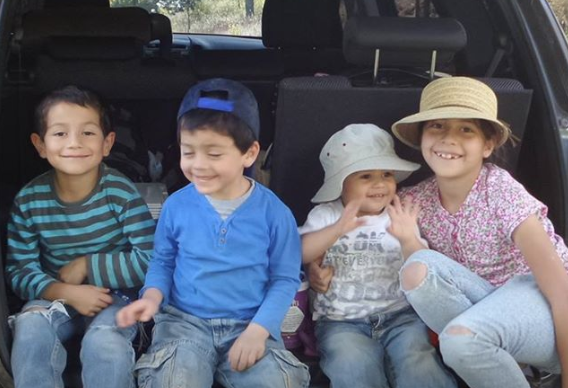 "I am 60% into Bekki's Homeschooling God's Way class and I am r eally learning and finding so many hands-on, down to earth real tips and tricks, and encouragement, where to start and how-to in her class.
I am working on it, printing it, putting it in my notebook (probably should have made a binder instead) taking notes and implementing in our day to day, it is exactly what I was looking for and much more !!!!
If you are overwhelmed, don't know where to start, need some guidance or just encouragement, grab yours ASAP it will boost your homeschooling life !!!!
I feel so much more confident and I already see results as a calmer mom and happier kids, and we get so much more done in one day than before.
Bekki, thank you sooooo much for putting this together and being present in the class with us !!!! "
~ Claudy
Course Curriculum
Welcome!!!
Available in days
days after you enroll
Module 1: Yes! You are the Perfect teacher for your kids
Available in days
days after you enroll
Module 2: Yes! You can build a solid foundation by focusing on Character Training
Available in days
days after you enroll
Your Instructor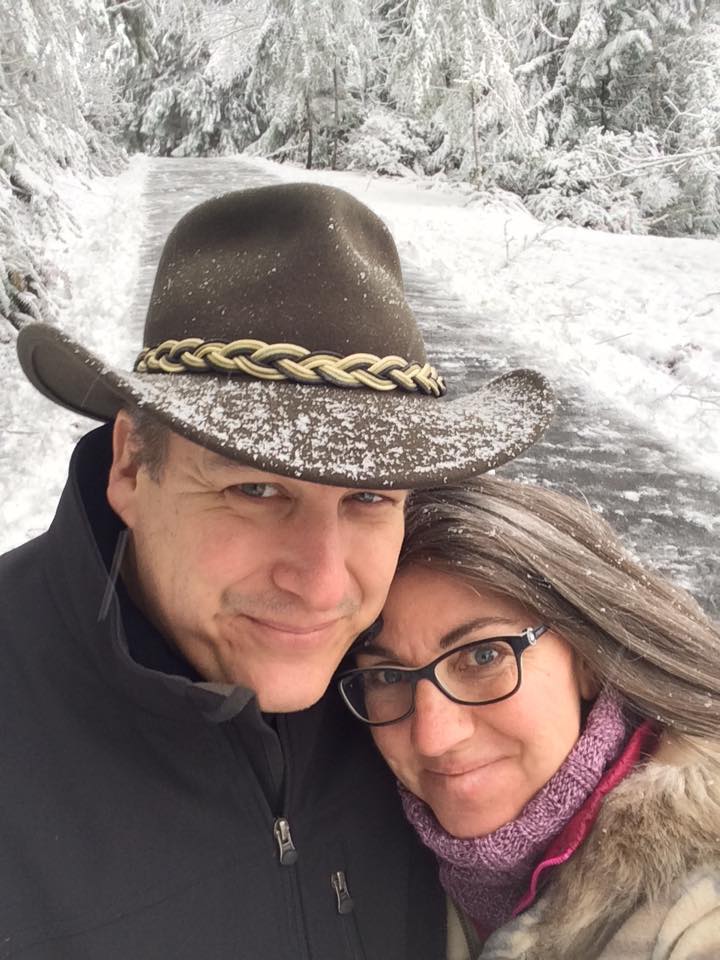 We are Craig and Bekki Sayler, "Never-Gonna-Quit" homeschooling parents of five rambunctious sons. Yep. It's as crazy as it sounds!
Our passion is to help Christian parents find homeschool success in a way that honors the LORD, protects the family, and equips kids for their future.
We don't believe in "one-size fits all" homeschool. Honestly we don't believe homeschool is for every family.

Different ways we've educated our five boys over 25 years:
Public school
co-op school
Sharing curriculum with friends
Online public school
Charter School
Design and create own curriculum
Community college

We've been homeschooling over 25 years and mentoring homeschool families for over 15 years now.
I wish I would have found this when I first started homeschooling!! Such good stuff!!! When I started I felt like I had to "keep up the Jones" all the "perfect" looking homeschool moms...man that's a lot of pressure and looking back now I realize there really aren't any "perfect" homeschool families...but this would have been great to have!! Thank you for the encouragement!!!
~Dawna
Frequently Asked Questions
When does the course start and finish?
The course starts now and never ends! It is a completely self-paced online course - you decide when you start and when you finish.
How long do I have access to the course?
How does lifetime access sound? After enrolling, you have unlimited access to this course for as long as you like - across any and all devices you own.
What if I am unhappy with the course?
We would never want you to be unhappy! If you are unsatisfied with your purchase, contact us in the first 30 days and we will give you a full refund.